2 t-shirts pacific blue - lilac
Regular price
Sale price
$62.00
Unit price
per
Sale
Sold out
The Eco-essentials
A duo of plain organic cotton tees that embody timeless style and exceptional quality for your everyday essentials.
two plain unisex t-shirts with short sleeves
mid-weight fabric
100% GOTS certified organic cotton
fabric knitted and garment made in New York, USA
yarn manufactured and imported from Mexico
woven logo label sewn on the sleeve in Charlottetown, Canada
Details
Size guide
Washing instructions
Traceability
Share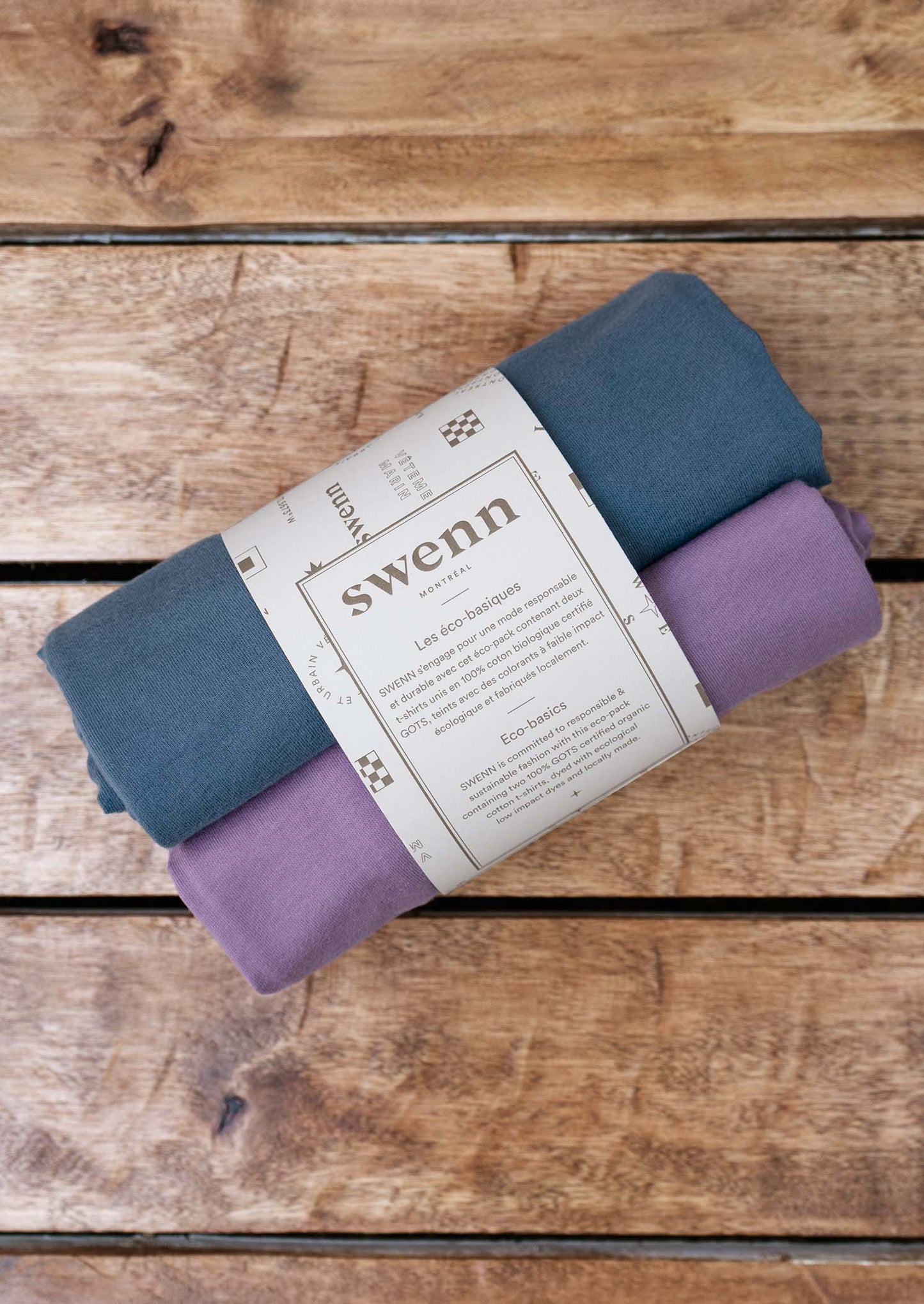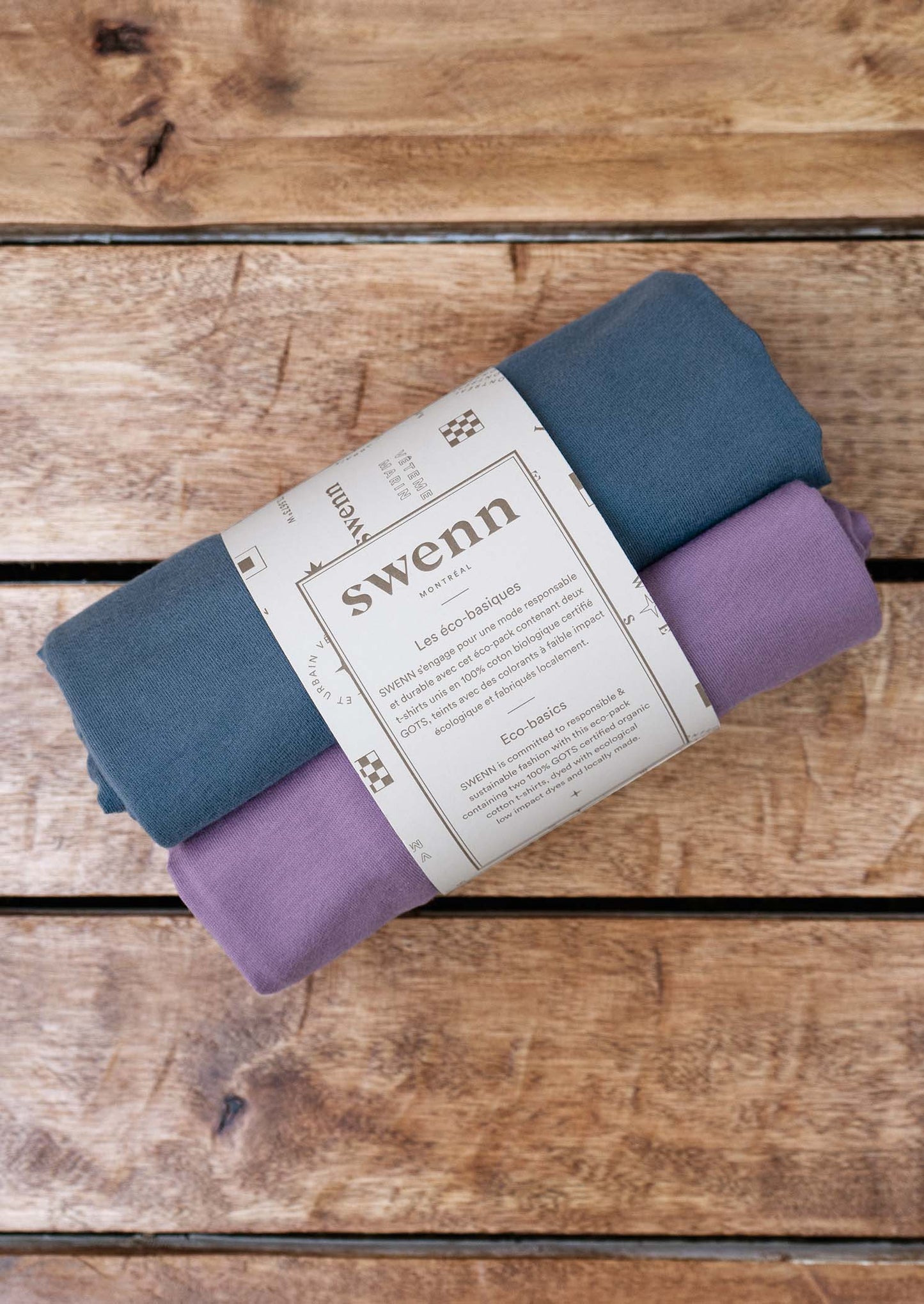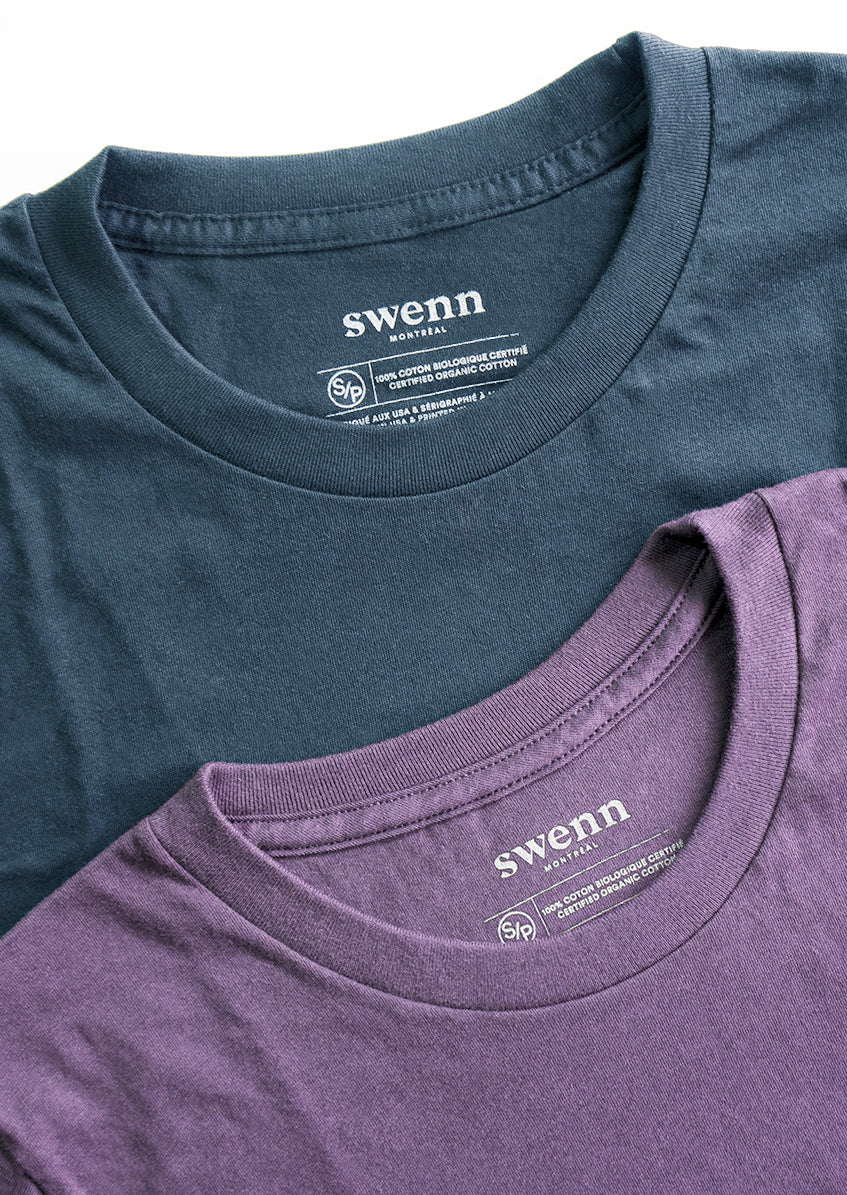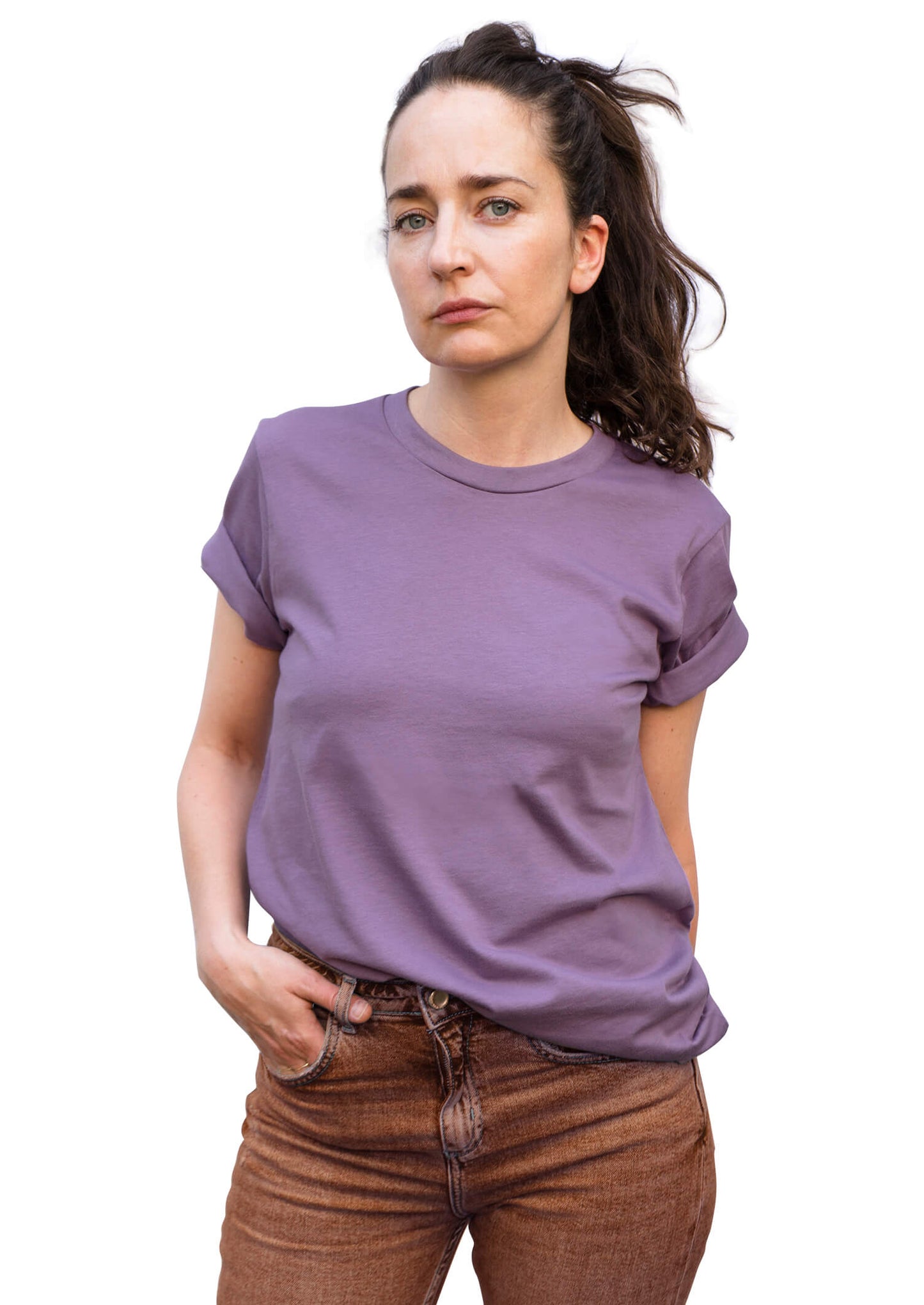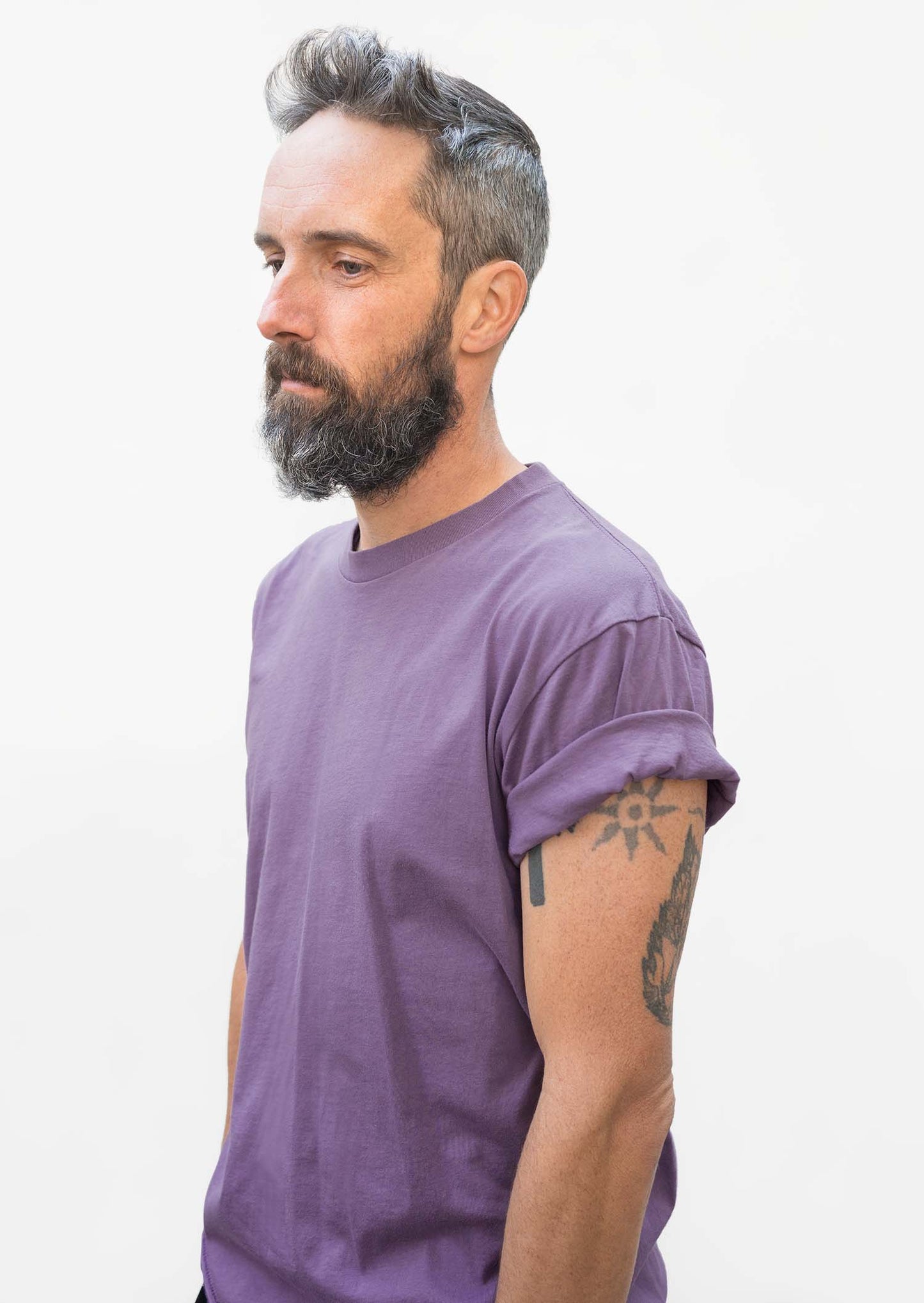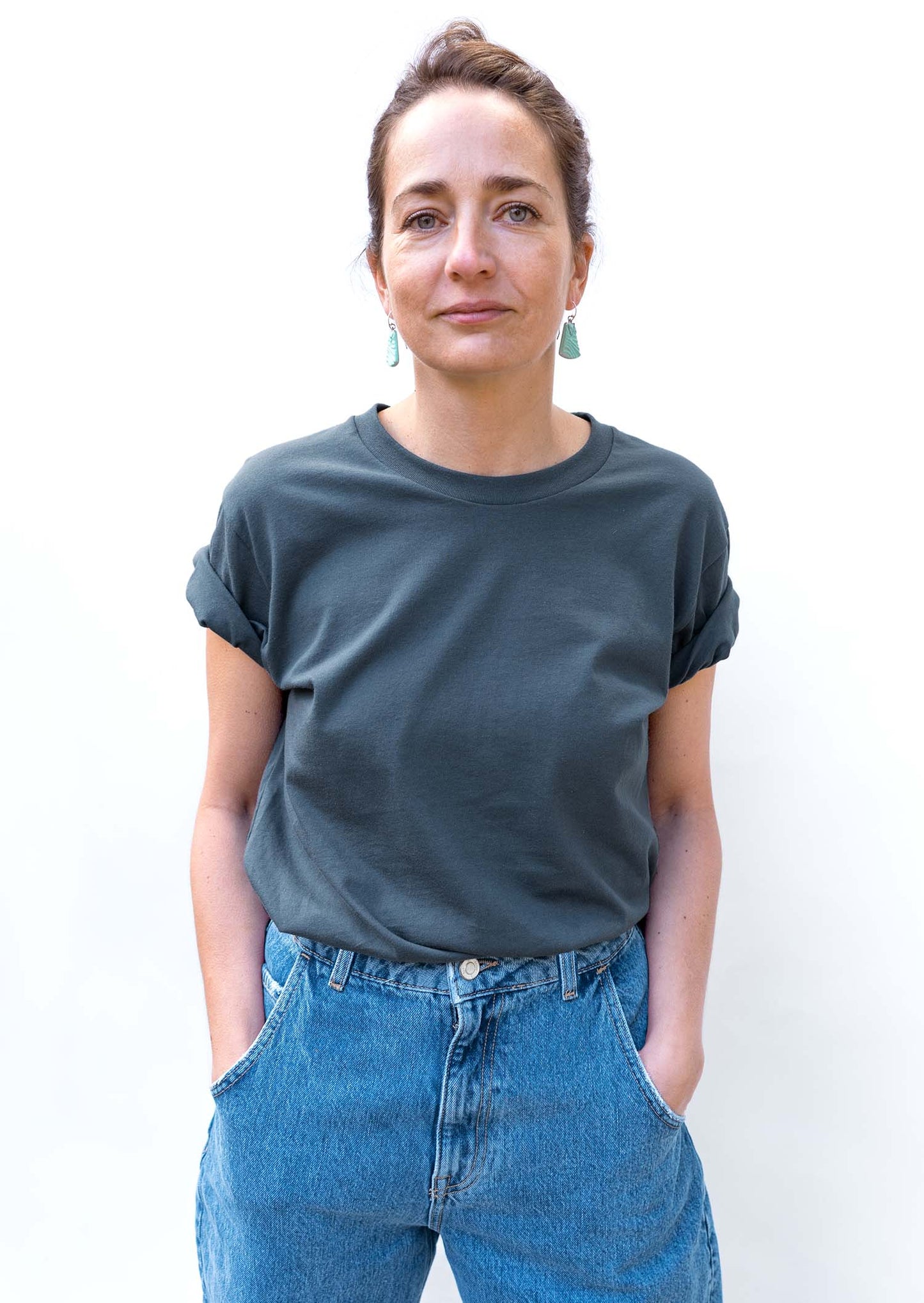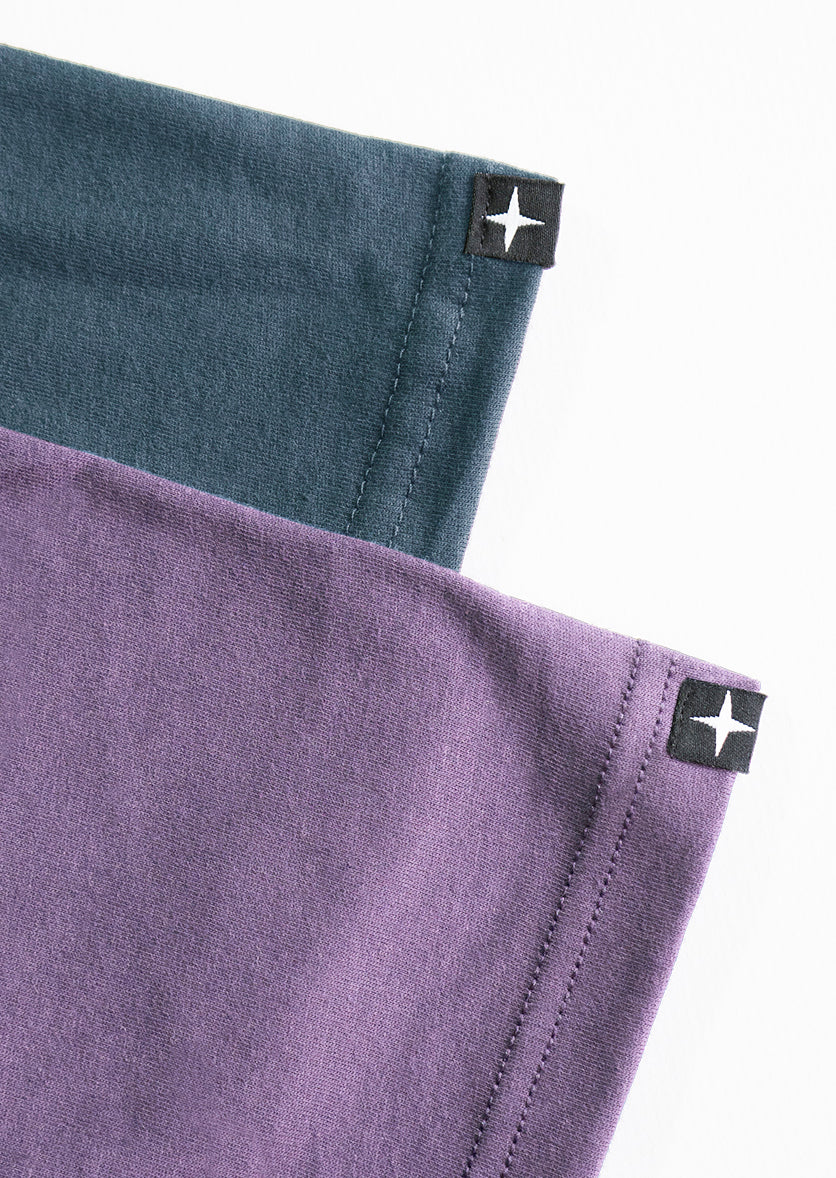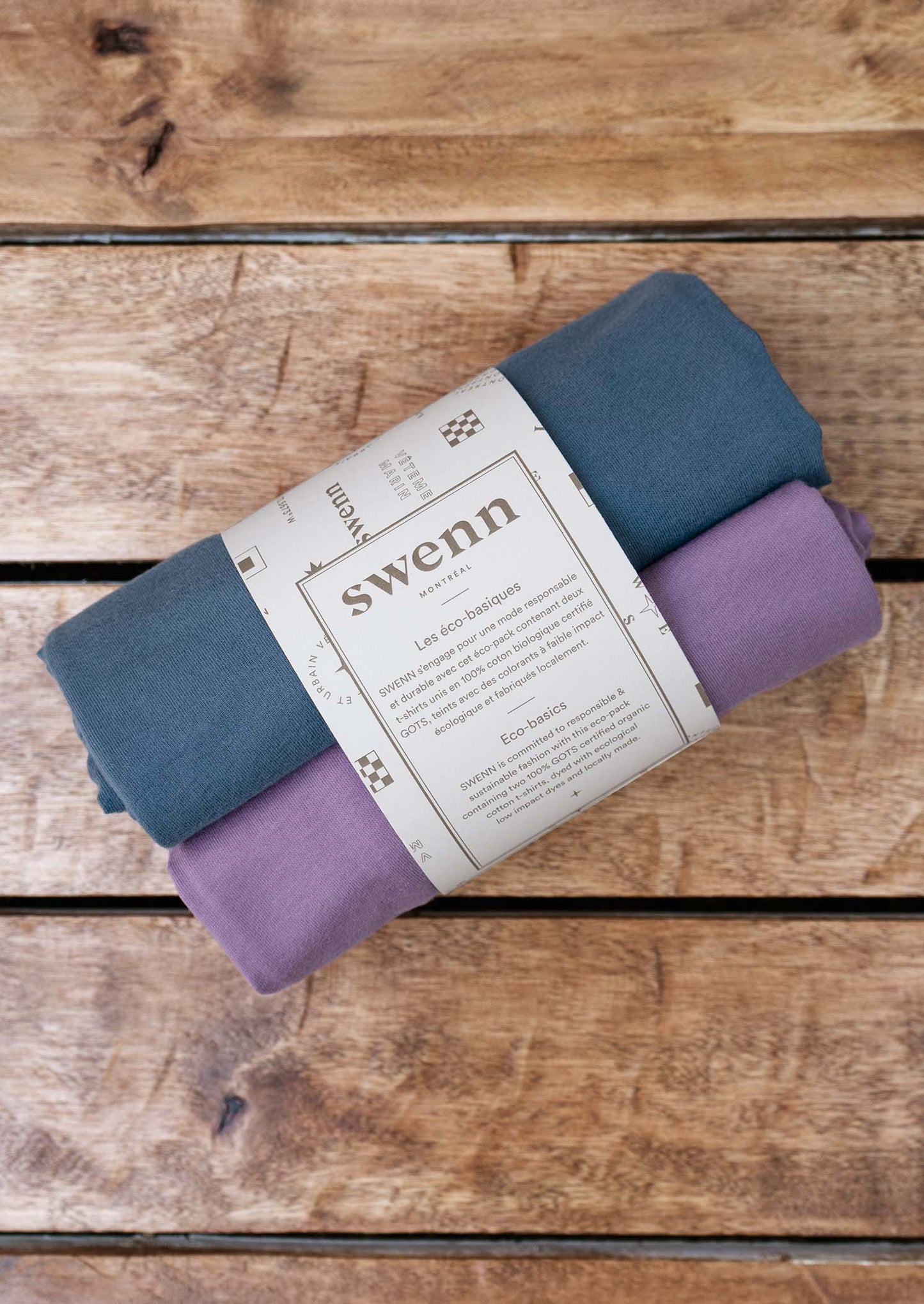 Details - Organic t-shirt
ETHICAL SOFTNESS
GOTS certified organic cotton
Our 100% GOTS certified organic cotton is a fabric which respects clear and transparent ecological and social criteria. GOTS is the leading global textile processing standard for organic fibers, supported by independent certification of the entire textile supply chain.
Our yarn is only the finest quality. It's made from non-genetically altered seeds and flourishes without the use of chemical insecticides, pesticides or fertilizers.
The fabric is entirely manufactured in USA (knitted, dyed, cut and sew) in the NY state.
We only use low impact dyes to reduce water quality impact and waste water of manufacturing. Our dyes do not contain any heavy metals or toxic substances.
We provide jobs and help the local economy. 
We are committed to following all fair labor standards and practices so you can feel more comfortable wearing our apparel. No child labor.
Size guide - Adult t-shirt
 

 

FRONT BODY LENGTH

- A -

CHEST WIDTH (1" below armhole)

- B -

S
28"
18"
M
29"
20"
L
30"
22"
XL
31"
24"
XXL
32"
26"
* Please note that measurements are taken flat and shown in inches, with a 1/4" tolerance.
Washing instructions - T-shirt and sweatshirt
"Wash your organic cotton clothes gently, and they'll give it back to you." Kristell ;)
Washing Tips:
Machine wash inside out, cold gentle cycle, no bleach.
If your garment is stained, wash it in warm water on a gentle cycle, without bleach.
Air dry (never in the dryer).
Iron on low, inside out, avoiding printed area.
T-shirts and sweatshirts
 

 

A DESIGN INSPIRED BY THE OCEANIC UNIVERSE

Mythical creatures and sea monsters, Canadian flora and fauna, traditional tattoos of legendary adventurers, this is Swenn's inspiration for his t-shirts and hoodies.

 

 

OUR ESSENTIALS

SWENN also offers basic and plain garments for everyday wear.

 

 

ORGANIC AND RECYCLED FIBERS

It is time to change the current ways of producing clothes. Prioritizing environmentally friendly techniques is crucial. This is why Swenn has chosen to use only natural, organic and/or recycled fibers, as well as organic or low environmental impact dyes.

The durability of our garments is also crucial, which is why we have chosen a superior and extra soft fabric quality.

 

GOTS CERTIFIED ORGANIC COTTON 

Our 100% organic cotton fabric is GOTS (Global Organic Textile Standard) certified. GOTS is the world's leading textile processing standard for organic fibers. Our organic cotton therefore respects clear and transparent ecological and social criteria.

RECYCLED FIBERS

To promote sustainability and encourage the circular economy, we rely on recycled fabrics. The polyester of our 100% recycled fiber t-shirts is made from recycled plastic bottles (RPET certification).

 

 

 

 

SCREEN PRINTED IN MONTREAL

For each new collection, we like to collaborate with different graphic artists-tattoo artists whose graphic universe coincides with that of Swenn:

Fanch @metrosketcher

Grofab @grofabtattoo

Miren @miren_art_de_pique

Stranger Wolf stranger_wolf_illustration

The screen printing is then done by hand in a Montreal workshop.

 

 

LOCAL MANUFACTURING

The complete production (knitting of the fabric, dyeing, cutting, sewing) is made in a small factory located in Long Island, New York State (USA).

Our labels are sewn by hand in Montreal. The plastic packaging used to send orders is made in Toronto and recyclable.

 

WORKING ENVIRONMENT

Our suppliers are committed to following all fair labor standards and practices and provide their employees with a safe and comfortable work environment with competitive salaries and benefits.