Sunwashed t-shirt - organic cotton - grey
Regular price
Sale price
$48.00
Unit price
per
Sale
Sold out
Organic Texas t-shirt
This sunwashed t-shirt is in 100% organic cotton grown in Texas and was entirely manufactured in USA. This super soft garment is a unique piece which will continue to wash down over time for a vintage and timeless worn style.
washed color unisex t-shirt with short sleeves
heavyweight cotton fabric
100% certified organic cotton grown in Texas, USA
yarn manufactured in North Carolina, USA
fabric knitted, finished and sewn in the Carolinas, USA
neck tag printed in Montreal, Canada
embroidered woven logo label on left sleeve
Details
Size guide
Washing instructions
Share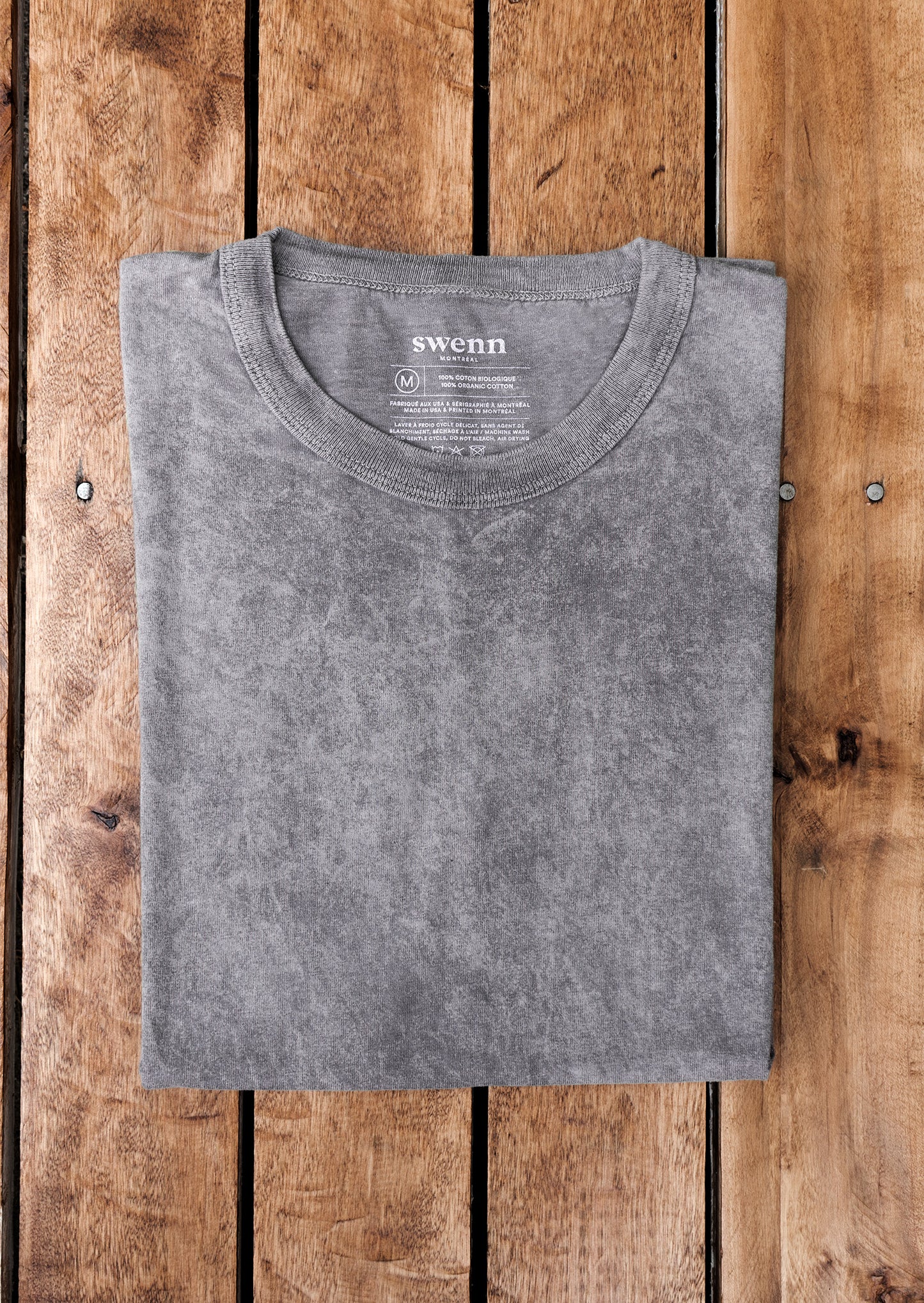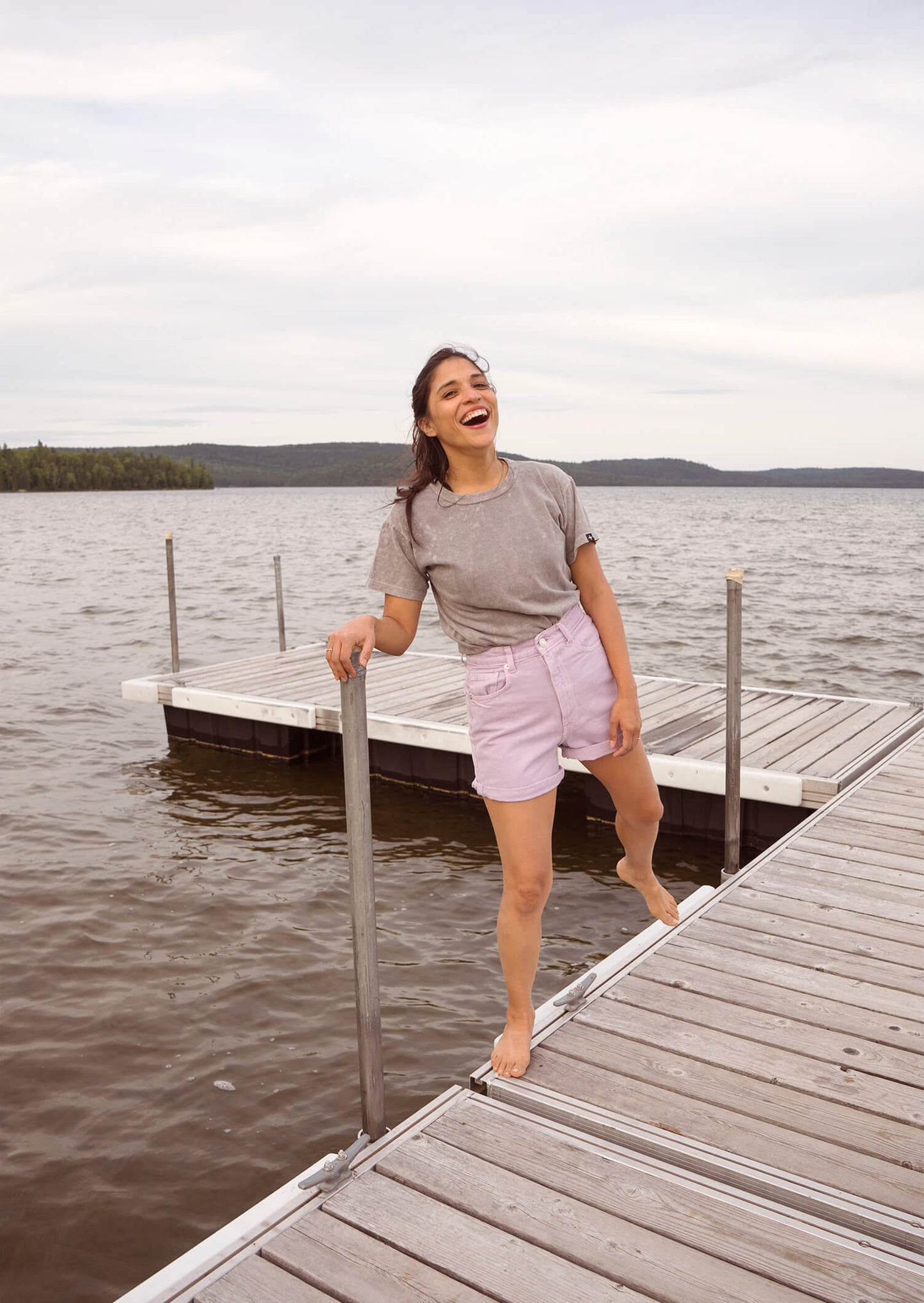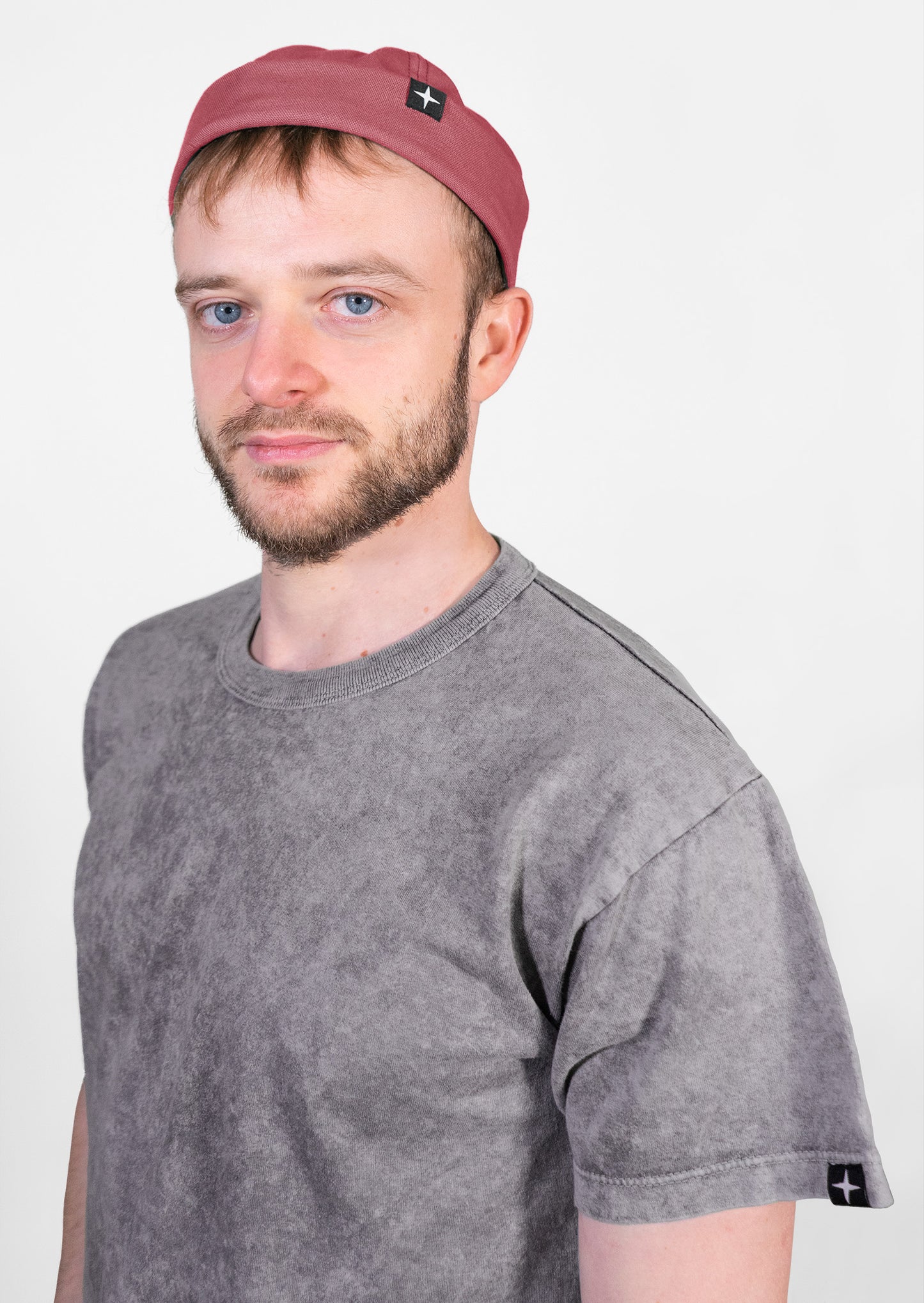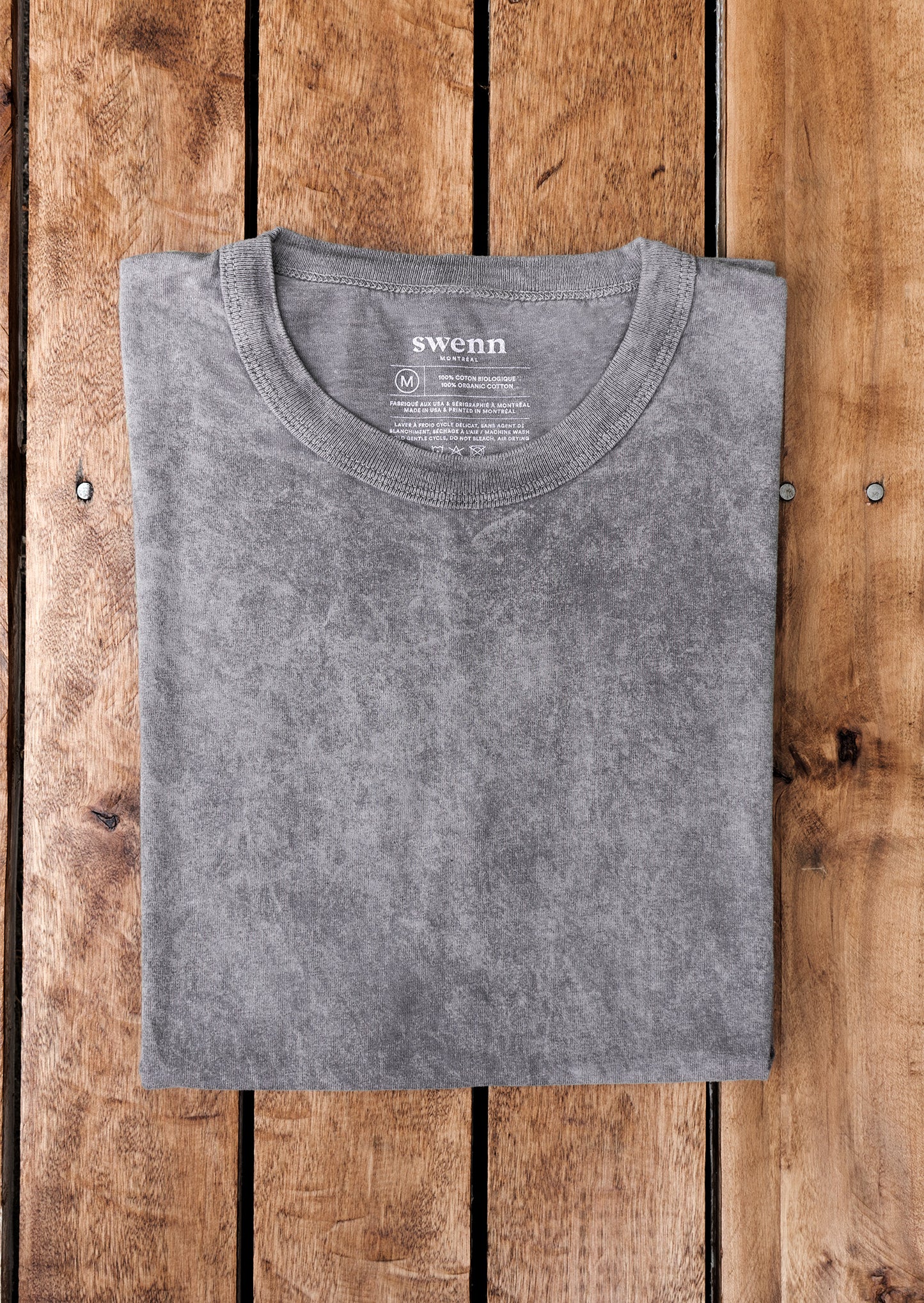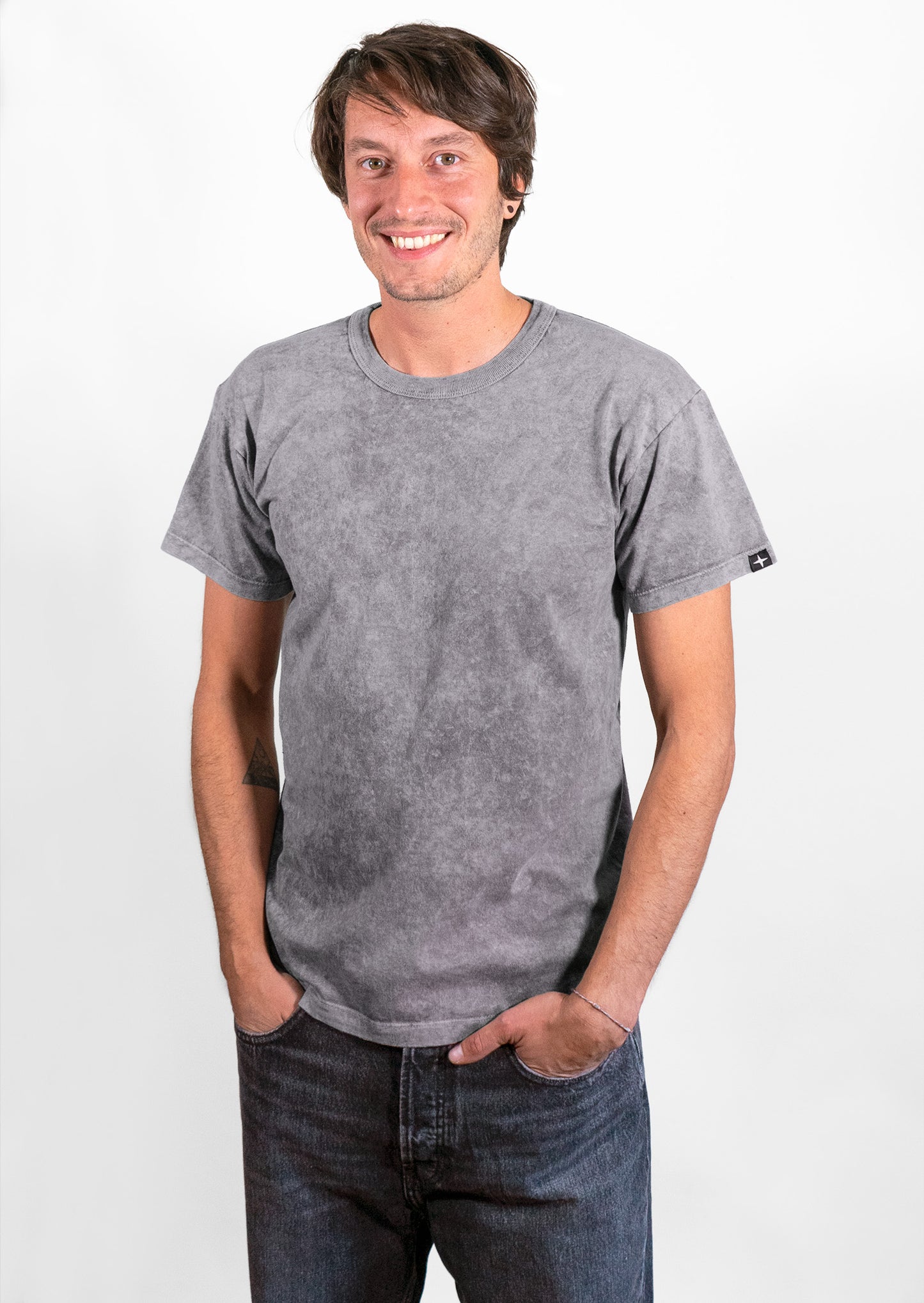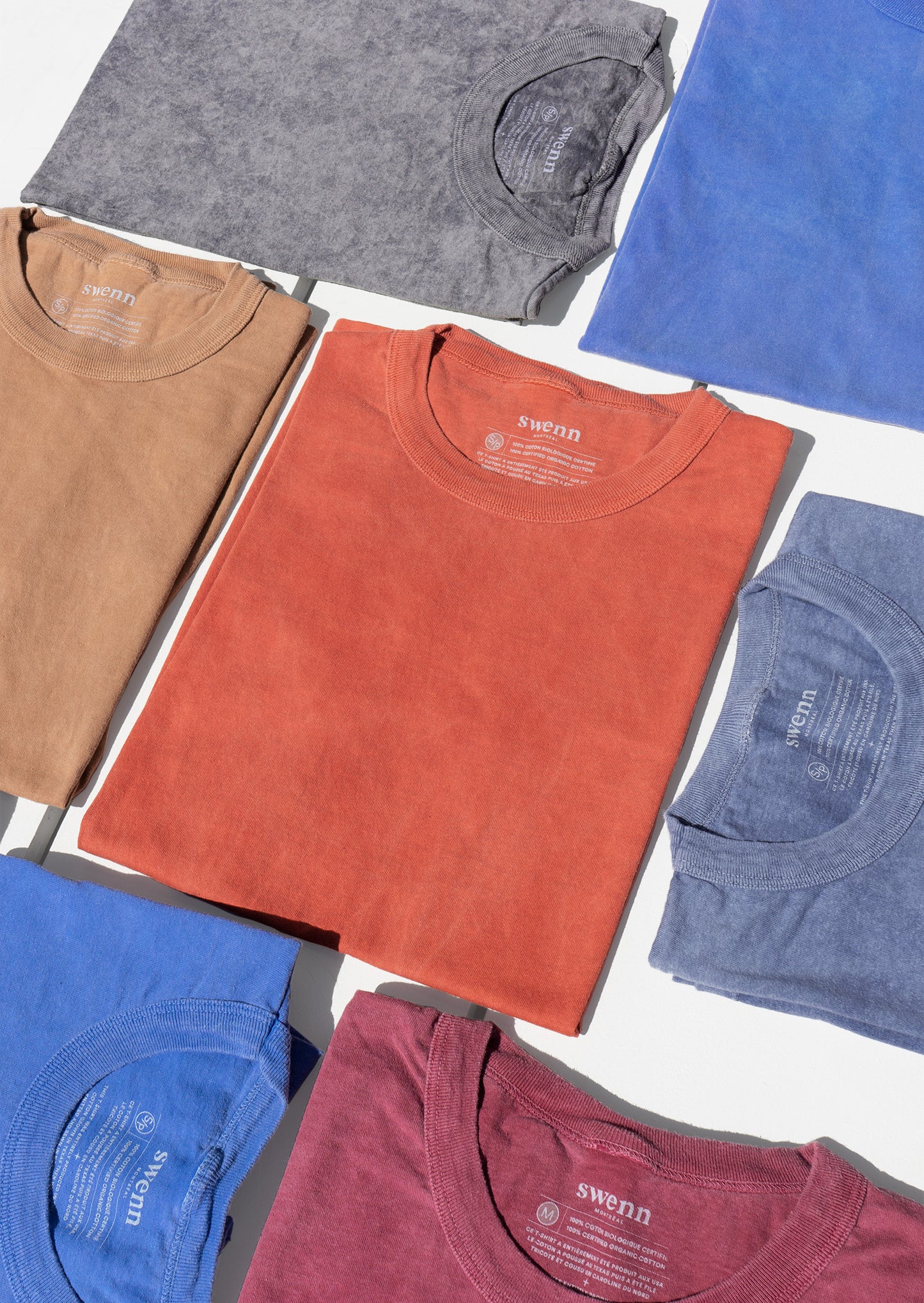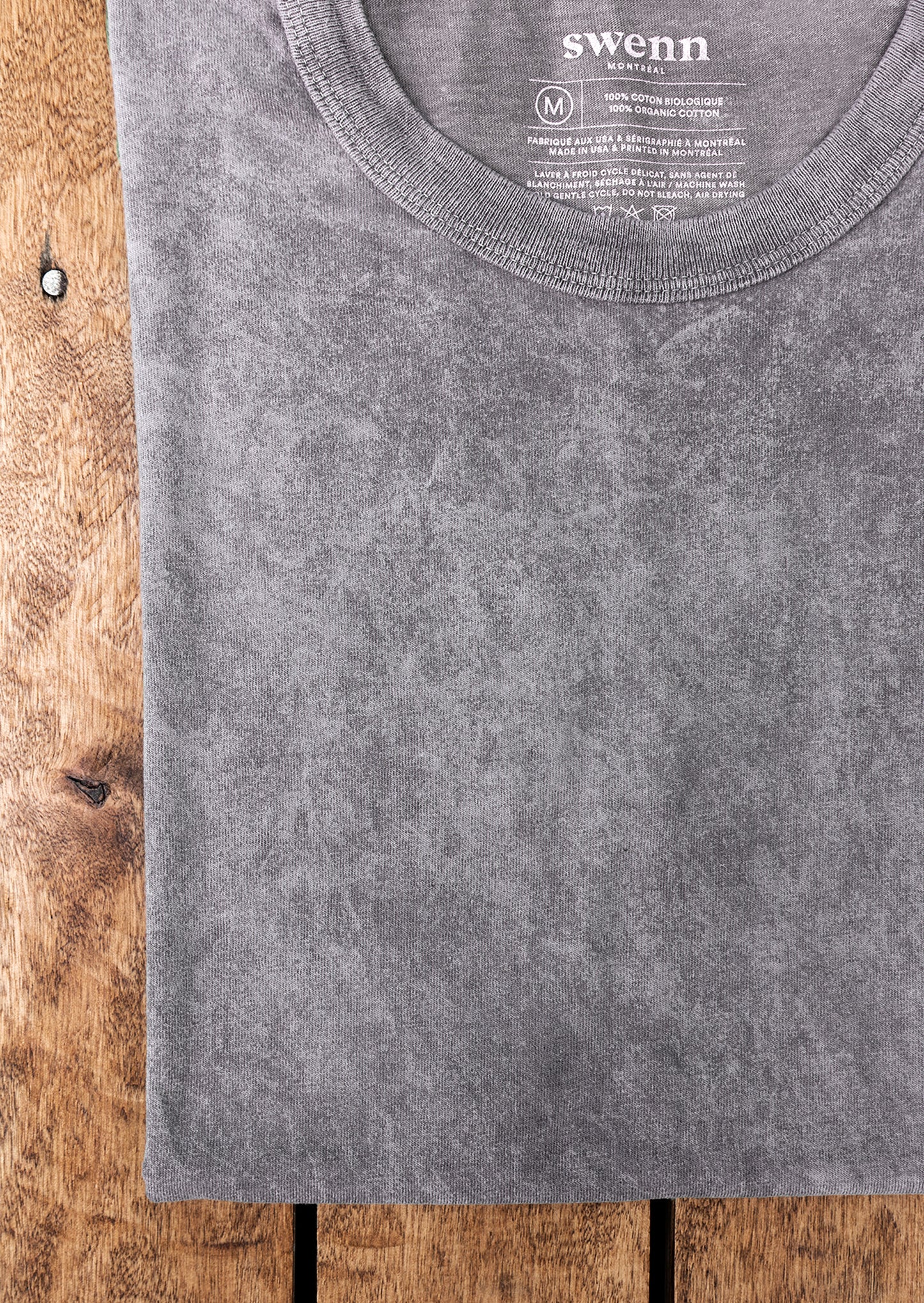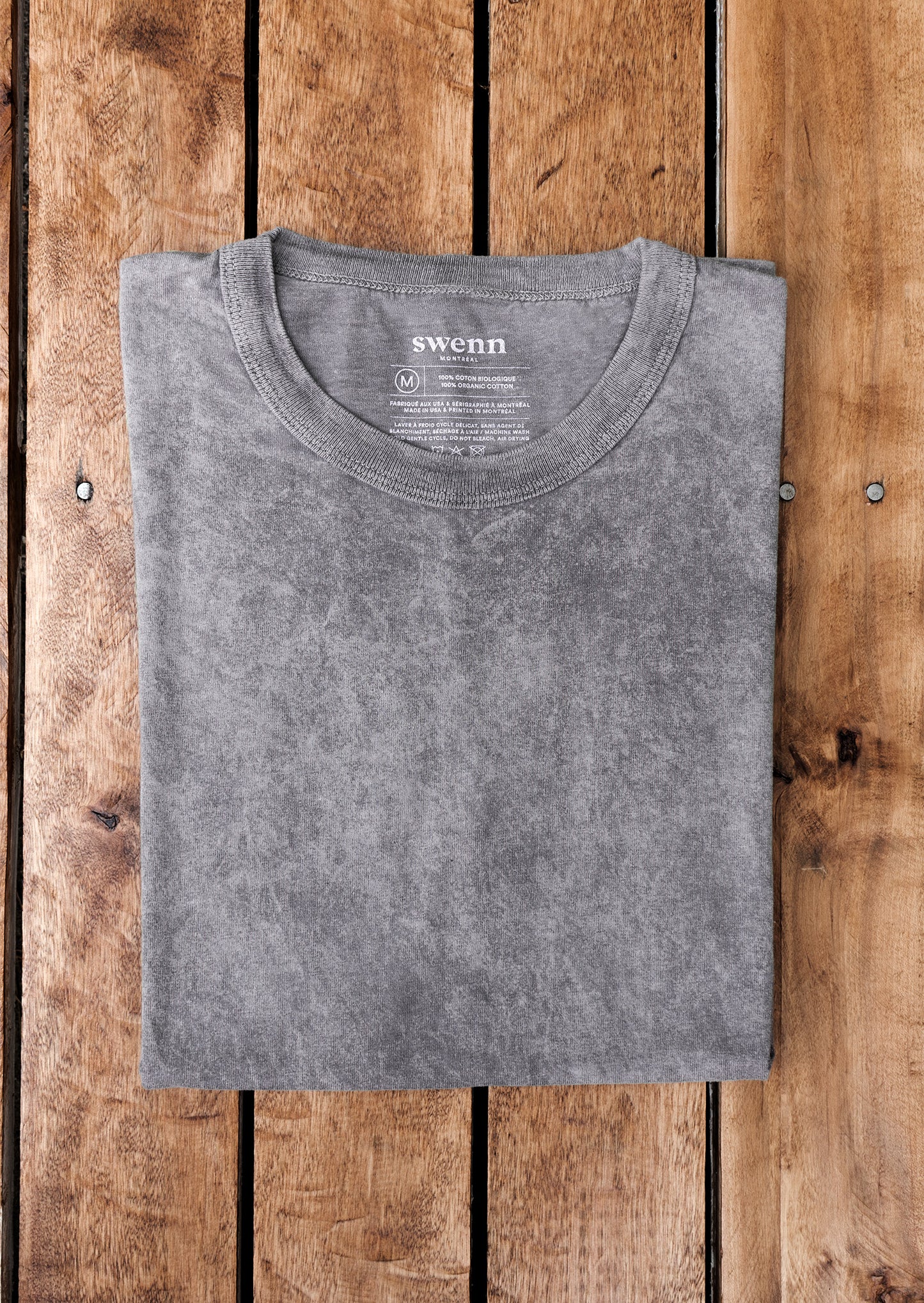 Details - Sunwashed t-shirt
GROWN IN TEXAS
Family owned organic cotton farm for over 100 years
A little bit of History:

The cotton used to make our range of washed t-shirts comes from the fields of a old American family who has been growing cotton in Texas for more than 100 years. The grandfather of the current farmer, broke out prairie grass to plant cotton in the rich soil. They maintain this fertility with organic farming practices which include crop rotations and enhancing the habitat for beneficial insects. Nothing synthetic is added and nothing is taken out except cotton. From this cotton, we make organic tee shirts which are the fruit of these North American lands.

Our cotton was grown on certified organic farms. They have been certified organic by the Texas Department of Agriculture since 1992. This USA organic standards require a 3 year chemical free farming period before being allowed to be "certified organic". The cotton is planted in mid-May and harvested after frost in November.

The harvested cotton is ginned in a certified organic gin and then shipped to a certified mill in North Carolina for spinning into yarn. The yarn is also knitted, finished and sewn in the Carolinas. Our products have a pedigree as we can tell you when and where they were planted and trace their development into a finished product.

To give a faded look to our t-shirts, we only use low impact pigment and non toxic dyes. The waste water is able to return to the city treatment plants. The pigment dyes will not be uniform as with fiber reactive dyes so you will see color variations within the t-shirt, each being unique.

This range of washed t-shirts is 100% made in the USA with high organic and human standards which assures you a product with a very superior value and quality that you will be proud to wear for many years.

Our t-shirts are made by American workers being paid a fair and lawful wage. This Texan cotton is "good for man and good for the land" as these practices improve our environment and create jobs for people in local rural.
Size guide - Adult t-shirt
 

 

FRONT BODY LENGTH

- A -

CHEST WIDTH (1" below armhole)

- B -

S
28"
18"
M
29"
20"
L
30"
22"
XL
31"
24"
XXL
32"
26"
* Please note that measurements are taken flat and shown in inches, with a 1/4" tolerance.
Washing instructions - Washed t-shirt
"Handle with care! Our washed t-shirts come in delicate colors, so be gentle during washing to preserve their vibrancy."
Washing Tips:
During the first wash, our washed t-shirts may lose some color. So wash them for the first time alone in the machine, cold gentle cycle, in order to avoid any discoloration on the rest of your laundry.
Then machine wash inside out with the rest of your laundry, cold gentle cycle, no bleach.
If your garment is stained, avoid rubbing the stain with a stain remover, but instead machine wash the entire t-shirt in warm water on a gentle cycle, without bleach.
Air dry (never in the dryer).
Iron on low, inside out.